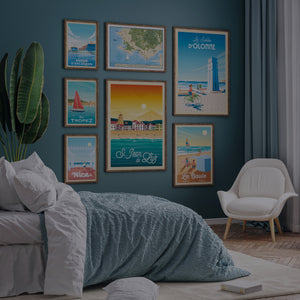 Surrounded by the Indian and Pacific Ocean, these islands that are Australia and New Zealand thrill us with their immensity.
From the hugely popular Sydney Opera House to the beaches of the Gold Coast, maybe you'll encounter a kangaroo on a trip to the Uluru desert.
Illustrations in warm colors to illuminate the walls of your cocoon!
---
8 products